Post by brillbilly on Jul 11, 2017 11:00:26 GMT 10
I can answer this question from you and put you at ease!
Quote : Hi. I'm new here, so I hope I'm replying to a post.
I watched the "Stonehenge was built in 1954" video, and I do believe it was FIRST built in 1954, and not reconstructed. At least two things convince me of that (although I am shocked).
First, the scene beforehand was shown with no damage (flat grassy circle).
Second, there are at least three pictures of people stippling the rocks to make them look old. On one you can see the contrast between where they're painting (two guys holding a piece of fabric and paintbrushes). Look above (rock has several colors), and then closer to the ground where the rock is all one color (not stippled yet). There is a picture of two guys pealing a paper off, where painting had been done and possibly an inscription made. Then there is the picture of a guy with what could be a spray paint machine, with canisters of paint on the ground. He appears to be spraying an upright rock (you see him from the back).
It is difficult for me to believe that historians and scientists cannot (today) detect the presence of these paints, if this structure is indeed still standing.
It's an amazing collection of photos.

Stonehenge was restored between 1920 and the 1950s. Several of the stones were previously laying down. Some were restored to upright, and some were reinforced with concrete.
en.wikipedia.org/wiki/Stonehenge#Archaeological_research_and_restoration
Here's a stylized look at what it looked like in the 1700s: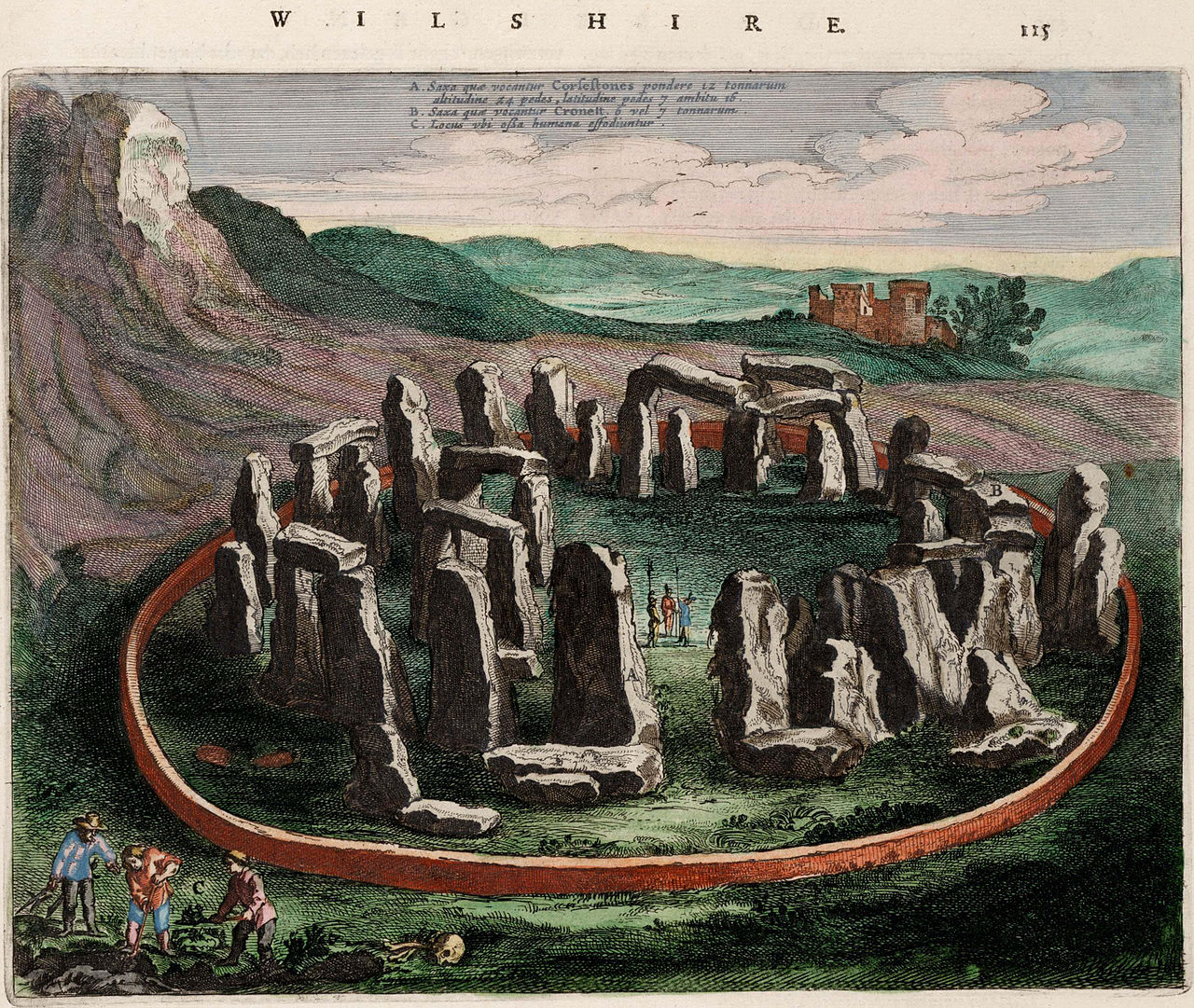 An 1877 image showing leaning stones: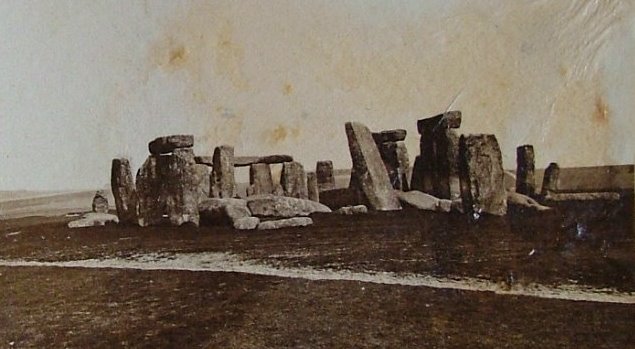 Restoration in 1901, uprighting the tall stone that can be seen leaning above: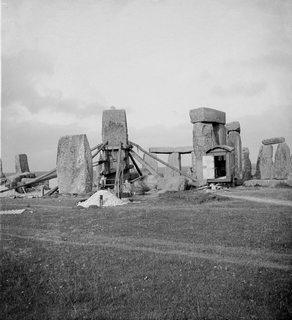 source:https://www.english-heritage.org.uk/daysout/properties/stonehenge/history-and-research/history/
And at the early stages of restoration around 1920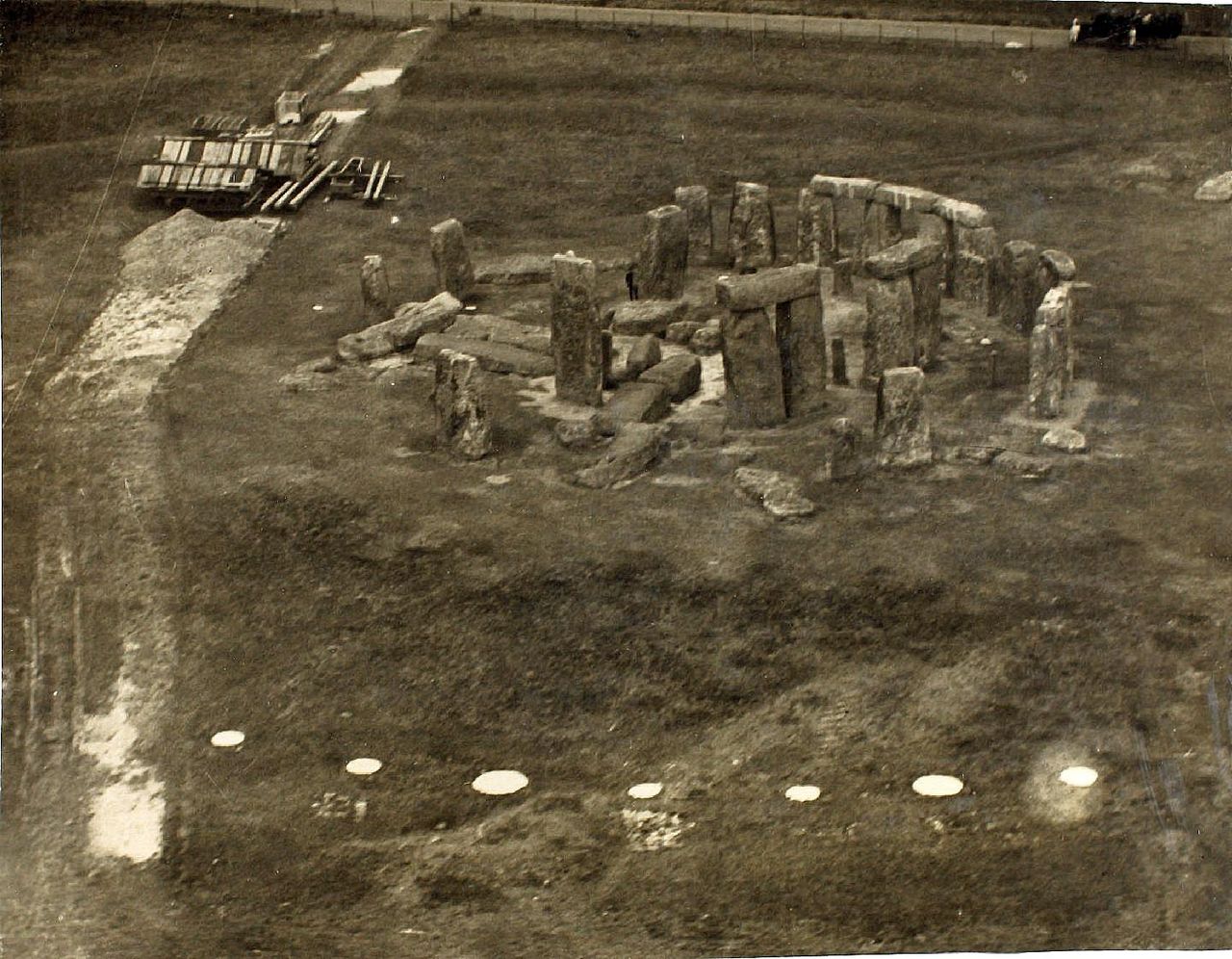 Compare that with the modern Stonehenge (Using Google Earth to match the viewpoint, so the shapes of the stones
are not perfect)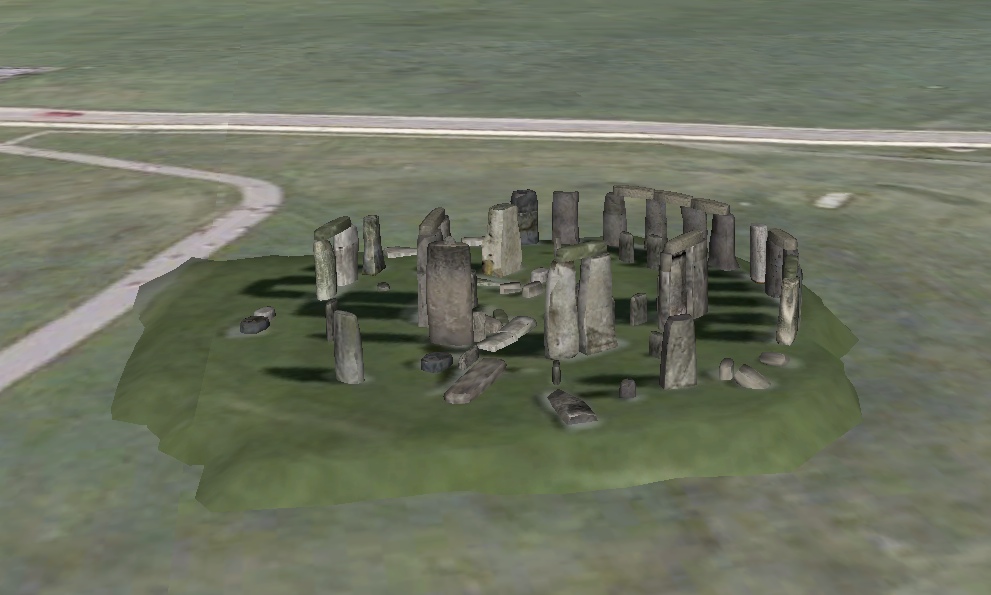 This pre-restoration photo shows that particular rock before the concrete was added to stabilize it. This is from around 1877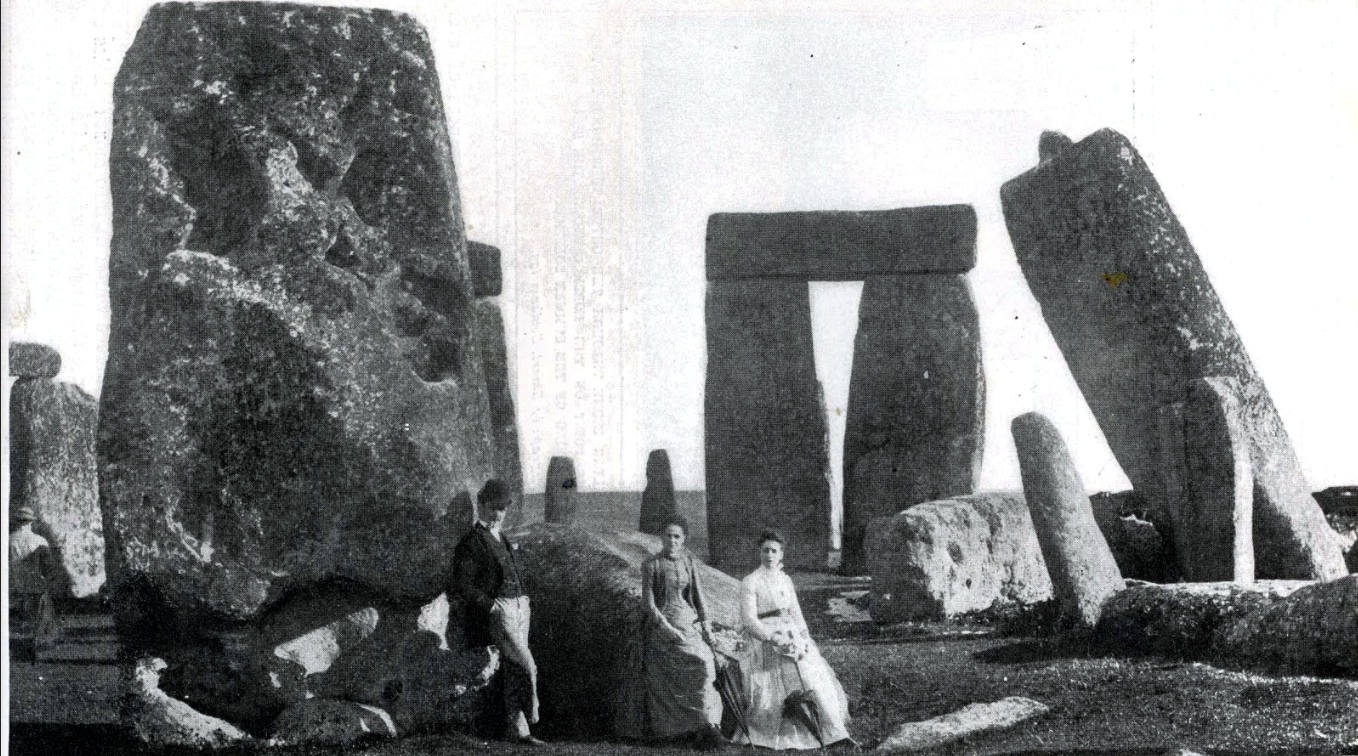 source:
www.digitalhistoryproject.com/2012/09/stonehenge-friars-heel-great-trilithon.html
Here's some more details on the concrete:
www.themodernantiquarian.com/site/610/stonehenge_reinforced_concrete_stone.html
Concrete was added in 1959: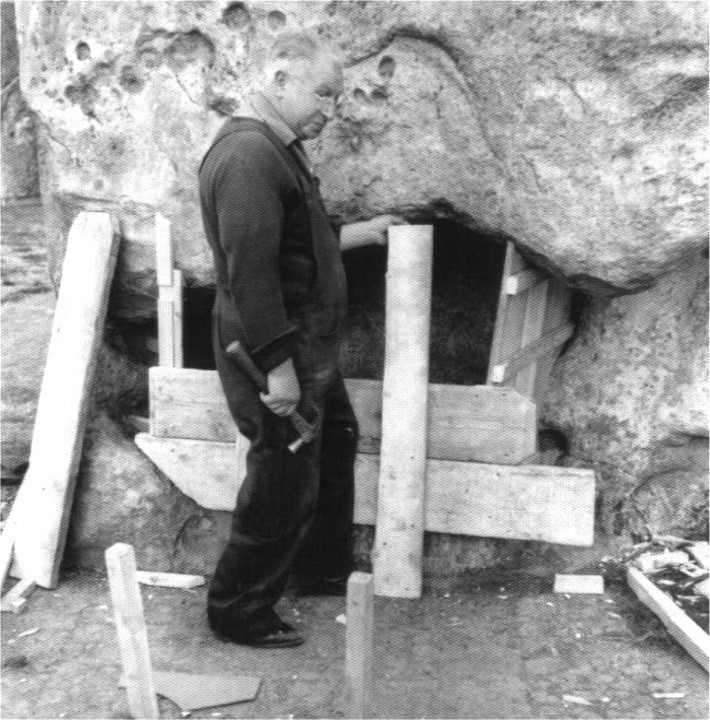 And you can see why: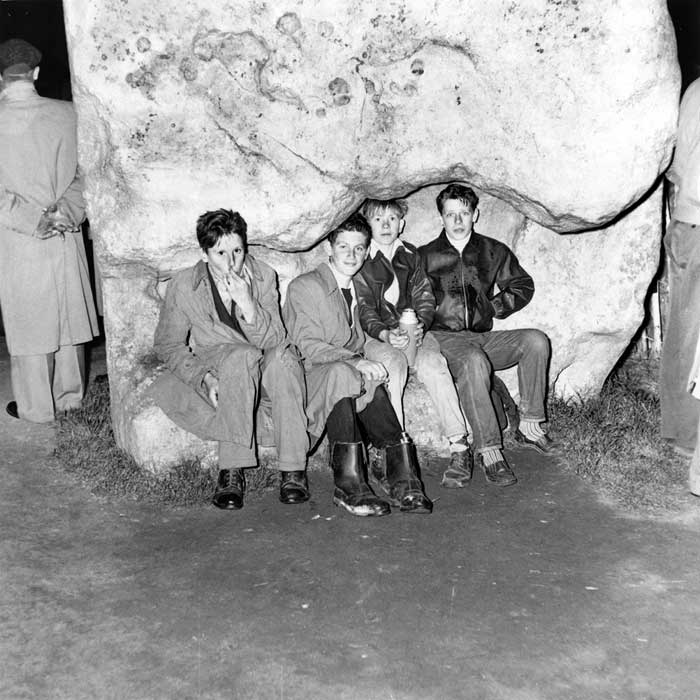 Here are two more press cuttings, reporting the start of excavations and restorations at Stonehenge directed by William Hawley in 1919 and 1920. A lot happened in those first few months of what became a project lasting years: stones 6 and 7 in the outer circle were set in concrete, after their pits had been excavated, and their lintel was secured with lead seals; the Aubrey Holes were discovered; sections of the ditch were excavated; and the new-found origin of bluestones in Pembrokeshire was announced after petrographer HH Thomas had examined pieces of stone from the digs.
mikepitts.wordpress.com/2012/03/31/no-spin-at-stonehenge-in-1920/
It was a Restoration...it's 1000's of years old not modern..so i hope this clarifies things!